Hong Kong ESG Job Market Snapshot:
12 October 2023
12 OCT 2023 / Matters academy
In the dynamic and rapidly evolving ESG job landscape of Hong Kong, it's imperative for professionals and employers alike to stay abreast of the latest shifts and nuances. To offer a timely perspective, we've delved into a two-week window, capturing a snapshot that illuminates the prevailing trends and standards in the sector. This concise yet insightful analysis sheds light on the pulse of the ESG job market as it stands in the latter half of 2023. Here's what our short-term analysis has unveiled:
Sector Distribution: Where is the Demand?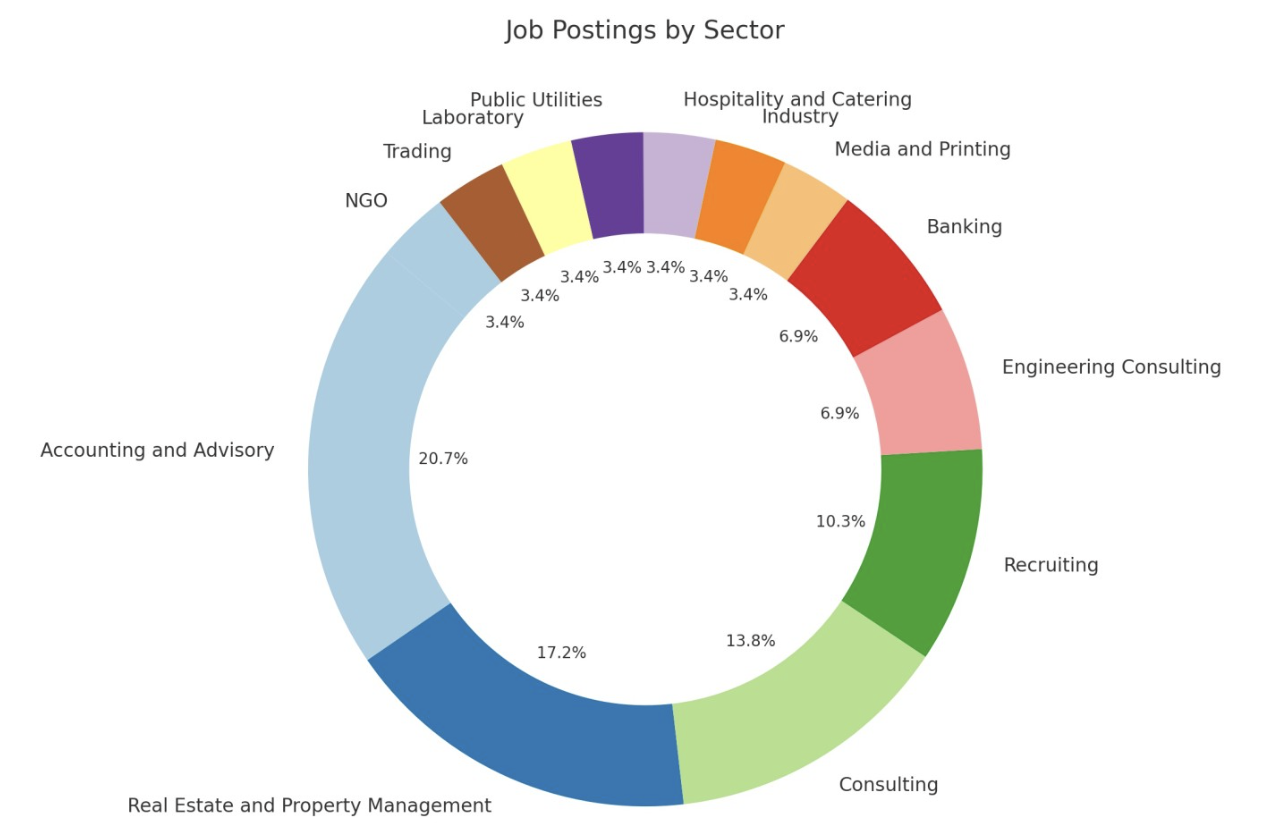 Figure 1 - Job Postings by Sector.
The ESG job market in Hong Kong is diverse, with several sectors leading the charge. Our findings reveal:
Accounting and Advisory spearheads the demand, accounting for 20.7% of the total job postings.
Real Estate and Property Management is not far behind, with 17.2% of the postings.
Consulting rounds up the top three with 13.8% of the job adverts.
These sectors not only represent the highest demand but also indicate where ESG principles are becoming deeply integrated. See Figure 1 for job posting distribution by sector. While this may not represent a long-term trend, it certainly provides a perspective on the current demand.
The Rise of In-House ESG Teams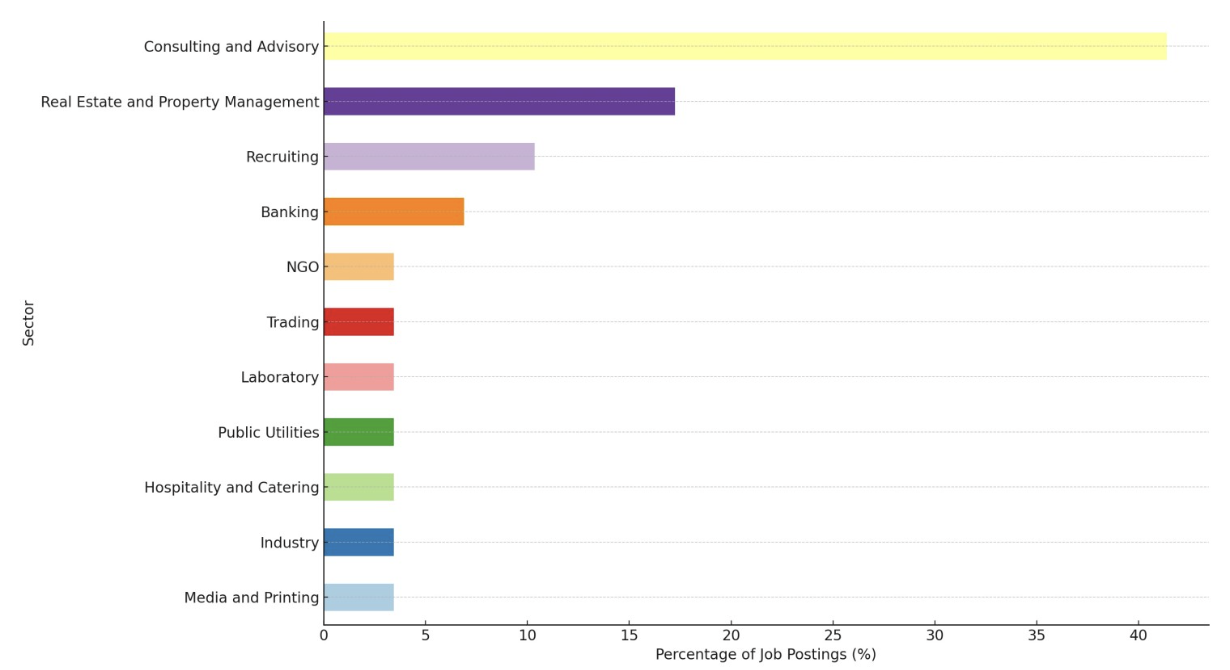 Figure 2 - Job Postings by Sector Consolidating Roles under the Consulting and Advisory Umbrella.
When we consolidate roles under the consulting and advisory umbrella, they encompass a staggering 40% of the total job postings. This not only underscores the value of external consultancy but also hints at sectors investing heavily in in-house ESG expertise. As shown in Figure 2, the Real Estate and Property Management and Banking and Financial Services sectors stand out in this regard, offering golden opportunities for budding professionals.
Experience Matters: What's the Ask?
Delving deeper, our data paints an interesting picture of the experience levels sought by employers.
Entry-Level (0-2 years): [62.1%]
Mid-Level (3-5 years): [24.1%]
Senior-Level (6-10 years): [10.3%]
Leadership/High-Level (>10 years): [3.4%]

A significant portion of the ESG roles are catered towards professionals in the early stages of their career. See Figure 3.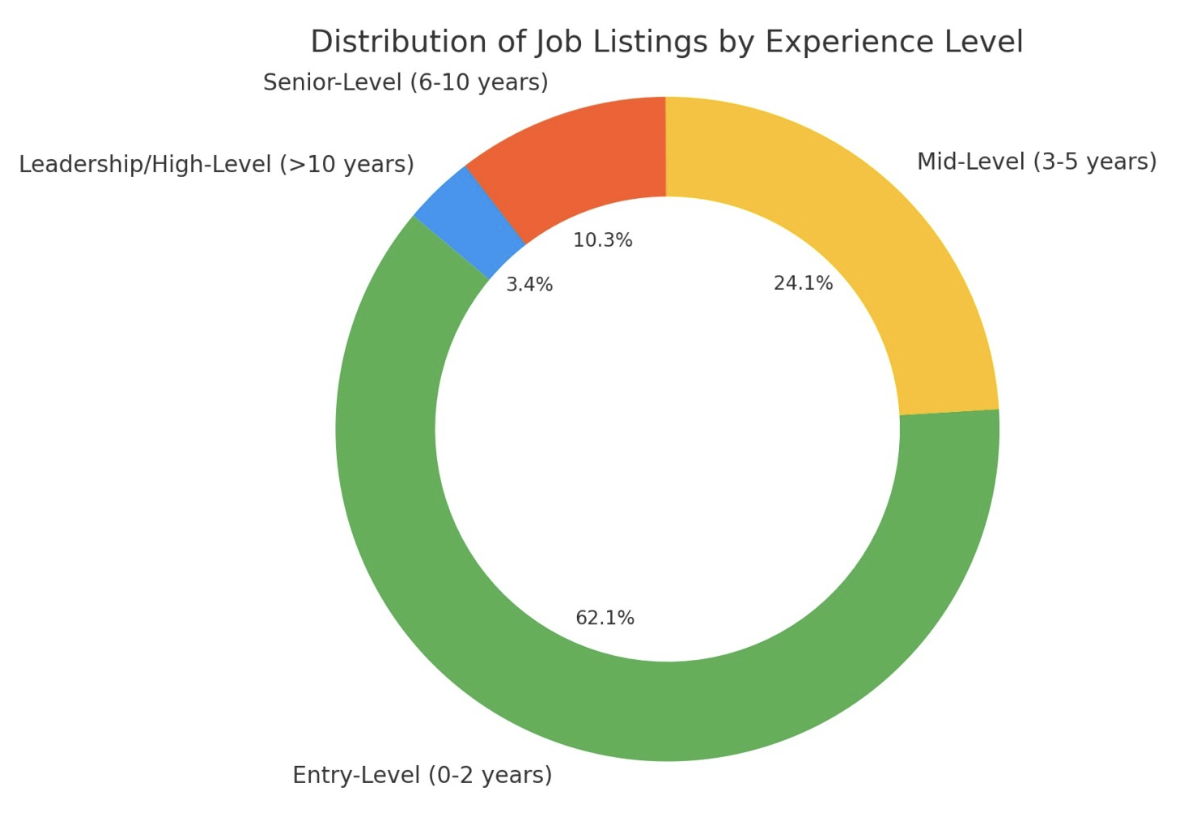 Figure 3 - Job Listings by Experience Level.
Internship Opportunities: A Year-Round Endeavour
Interestingly, despite October not being a traditional intern-hiring month, a handful of firms are actively recruiting.
For example, the "Intern - ESG Data & Reporting" position, set to run from January to April 2024, indicates that companies are strategically planning well ahead, potentially aligning with projects or reports due in the year's first quarter. Likewise, the "Sustainability / ESG Services - Internship Programme" slated for winter 2023 underscores a deliberate intent to tap into fresh insights during a time typically less active in both academic and business realms.


This evolving landscape highlights two prominent insights. Firstly, the ESG sector in Hong Kong deeply appreciates the energy and novel viewpoints that interns contribute. Secondly, there's a palpable shift towards anticipatory, strategic recruitment, with companies forecasting their requirements and aligning their hiring timelines to meet these needs effectively.
Sample Scope and Sources
To offer a snapshot of the ESG job landscape in Hong Kong, we've focused on a set of 29 job listings that were randomly sampled over a two-week span within September and October 2023. While this sample size may not encompass the entire breadth of the market, it provides a concise view of prevailing trends across diverse sectors. The listings were taken from various prominent job boards and company websites, giving an overview of roles, industries, and experience requirements.
Organisations in Focus
Our dataset includes listings from notable organisations such as:
VTech
Corporate Services,
Sun Hung Kai Properties Limited
, CCG Property Services Limited,
Hong Kong Maxim's Group
,
Harbour City Estates Limited
,
Kerry Properties Limited
,
CLP
Holdings Limited,
Shanghai Commercial Bank Ltd
,
Mazars
CPA Limited,
Hong Yip Service Company Limited
,
Hong Kong Federation of Youth Groups
,
SW Hong Kong
,
Arup
, etc.
Learn from the Practitioners
A Quick Dive into Job Search Rhythms
🔍 Career Growth Habits: Quick Poll!
While we're on the topic of jobs, when do you find yourself casually browsing job portals or LinkedIn for potential opportunities?


📅 Start of the Week (Monday & Tuesday) 📅 Midweek (Wednesday & Thursday) 📅 Weekend Vibes (Friday - Sunday) 📅 Completely Random


In conclusion, while this article offers a glimpse into Hong Kong's ESG landscape during a specific timeframe, it's essential to understand that market dynamics are fluid. Stay connected for more insightful snapshots in our forthcoming editions.
Engage with Us
Join the conversation using our official hashtags: #SustainabilityJobs, #ESGProfessionals, #GreenCareers, and more.
THIS ARTICLE WAS CREATED BY
Matters Academy
A digital learning platform for the public to register for free and learn about the different ESG and sustainability concepts and applications that impact our society today. Matters Academy is one of the leading learning platforms providing flexible, accessible, and affordable courses taught by experienced sustainability practitioners to help you embark your ESG journey.

To learn more, visit http://www.matters.academy All Courses
所有課程 Blog
文章 Global ESG News
全球ESG新聞