Navigating the Future of Insurance:
ESG, Digitalisation, and Lessons from Aviva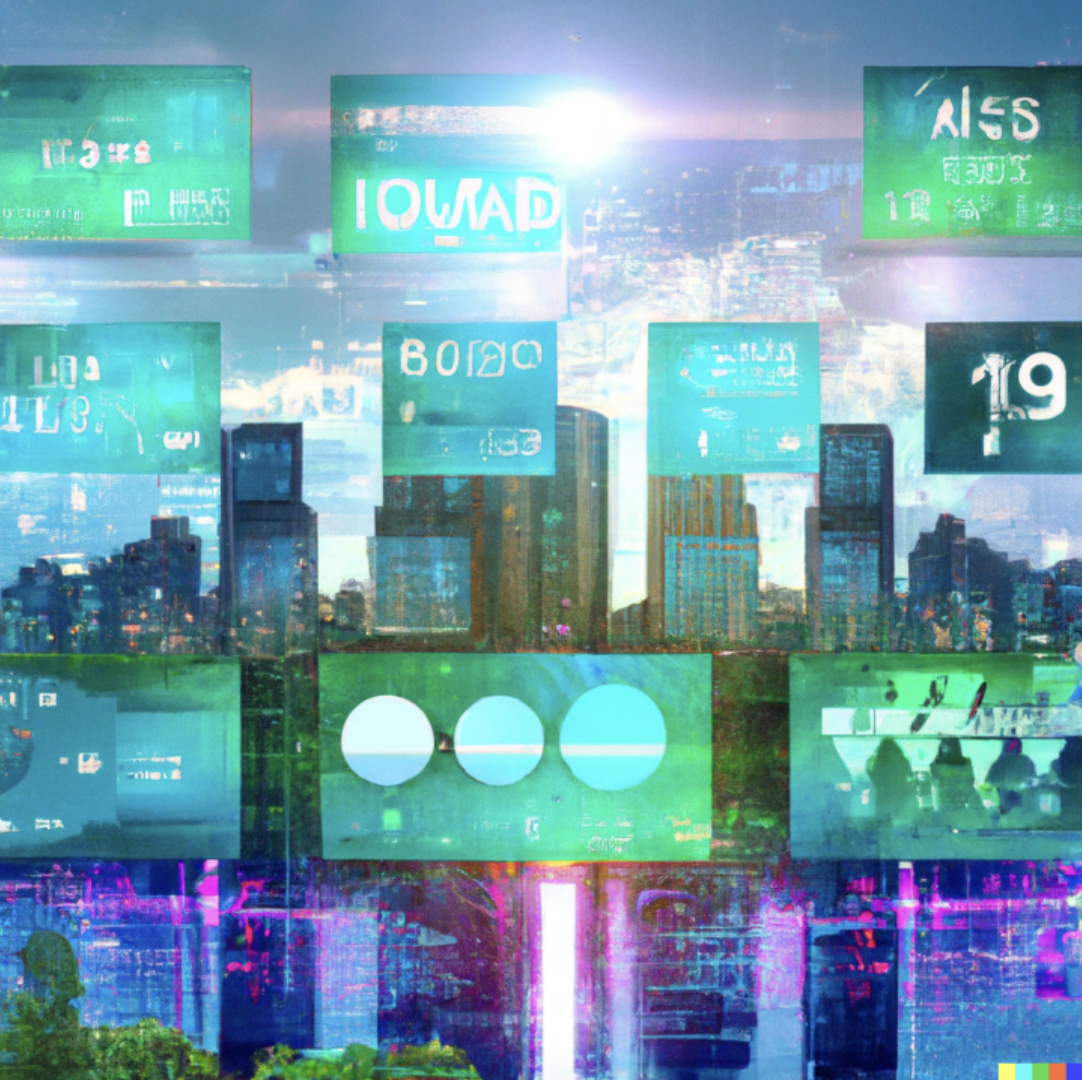 In the current global business landscape, sustainability has evolved from a trend to an essential aspect of business. Organisations globally are integrating Environmental, Social, and Governance (ESG) principles into their core operations. At the forefront is Aviva, with its Sustainable Business Coach—a digital solution aimed at directing brokers towards sustainable practices.
"Our purpose is to be with brokers today for a better tomorrow. Helping our partners become more sustainable, across all aspects of ESG, and getting climate-ready, is an integral part of how we run our business. "
- Ryan Birbeck, Broker Development Director at Aviva
Technology and Sustainability in Industries
The synergy between technology and sustainability is prompting industries to adapt and evolve. The insurance sector, traditionally perceived as conservative, is now centrally involved in this metamorphosis. With rising climate concerns and evolving consumer demands, adaptation becomes a necessity for the insurance industry.
As revealed by Ryan Birbeck, "... our previous research shows that the majority of brokers want support to make their businesses more sustainable. Aviva's Sustainable Business Coach offers clear, actionable advice and guidance for brokers to set them on the path towards Net Zero. It also provides them with the ability to benchmark their progress on that journey. This not only helps brokers create a long-term plan, but also ensures they remain relevant to clients whose needs are constantly evolving in this space."
Hong Kong, a renowned financial hub, faces both challenges and opportunities in its insurance industry. The rejuvenation of the Greater Bay Area, along with an intensified focus on ESG, accentuates the city's role in the global insurance arena. The pressing question is: how can its insurance sector excel in this changing environment?
Aviva's Approach to Sustainable Business


The Sustainable Business Coach, conceived in collaboration with the Future-Fit Foundation and digital pioneer Life Moments, underscores the importance of ESG in shaping resilient enterprises. It serves not just as a tool, but as a model for insurers worldwide.


In the words of the Future-Fit Foundation, it's about providing 'a clear destination to aim for, and a way to steer towards it'." - Sarah Mitchell, Business Development Director and Sustainability Lead at Life Moments.


While using the Coach, brokers answer a sequence of questions, taking about 20-30 minutes, to determine the most pertinent '23 Break-Even Goals' for their business. These questions assess the business's operations, its environmental implications, and existing sustainability initiatives.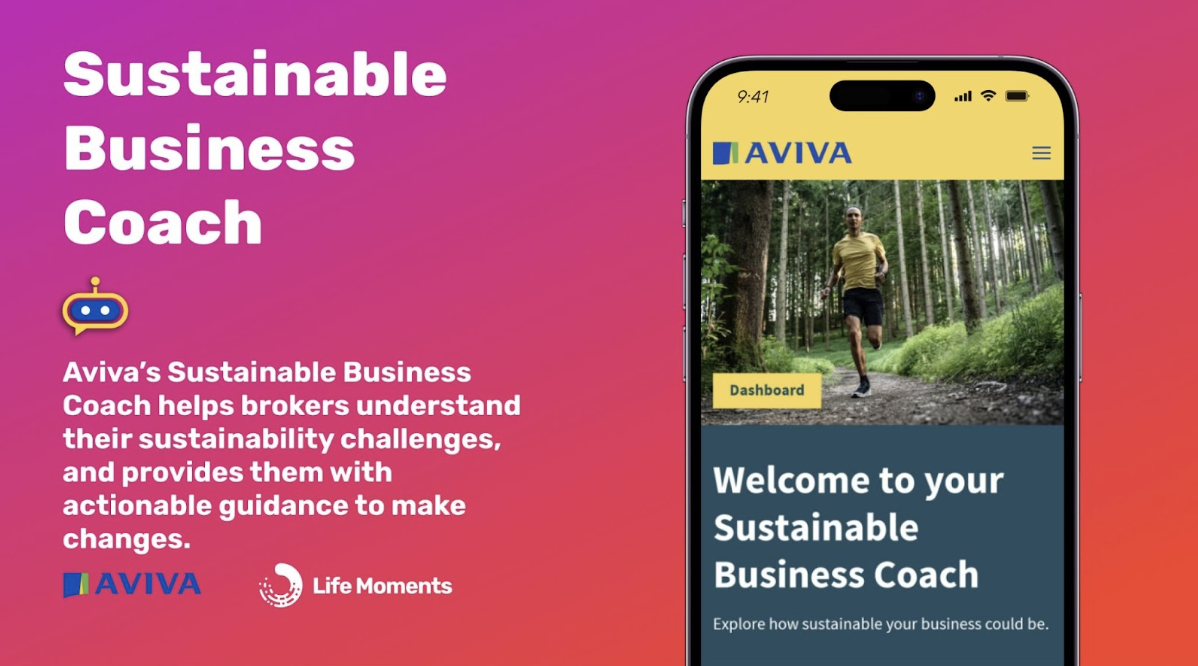 After completion, the platform provides a percentage score indicating their advancement towards key goals and outlines steps for their journey to Net Zero. Brokers can continually update and monitor their achievements, allowing for consistent evaluation of their progress.
Digital Transformation in Insurance


Digital transformation, viewed as a revolutionary shift, is reshaping numerous industries, including insurance. Despite the challenges posed by legacy infrastructures, the digital transition offers promising avenues. This is evident in the way real-time insights and recommendations can redefine business operations. For Hong Kong, given its global financial standing and the rapid pace of business, digital adoption is crucial.


Aviva's journey sheds light on essential facets of digital transformation:


Stakeholder Engagement: A comprehensive approach, engaging all stakeholders, is pivotal for creating adaptable digital solutions.
Continuous Learning: Keeping abreast of technological advancements ensures ongoing relevance.
Client-Centricity: Tailored solutions, catering to specific client needs, enhance the value proposition.
Systemic Thinking: True digital transformation encapsulates an overhaul of operational methodologies in line with overarching objectives.
Key Learnings and The Way Forward
Aviva's initiatives offer insightful pointers for Hong Kong's insurance entities. As they grapple with climate challenges, ESG imperatives, and the expansive scope of digitalisation, strategic alignment becomes crucial. Collaborating with institutions like the Future-Fit Foundation and local Accredited Advisors such as ESG Matters might pave the way for a sustainable, digitally adept, and superior insurance sector in Hong Kong.
THIS ARTICLE WAS CREATED BY
ESG Matters
Founded by one of the sustainability pioneers Dr Glenn Frommer, ESG Matters specialises in ESG data analytics, intelligent sensing technologies and sustainability advisory. Since 2014, ESG Matters has been a creator of digital platform solutions to meet the needs of sustainable impact investing and green financing. Working closely with listed companies, SMEs, and various growing organisations, ESG Matters aims to address the global market through providing business process outsourcing (BPO) services and solutions to achieve the relevant sustainable development goals (SDGs) and building resilience to climate change.
To learn more, visit
http://www.esgmatters.asia All Courses
所有課程 Blog
文章 Global ESG News
全球ESG新聞