How Young Professionals Can Help
Meet the 'Date with Destiny'?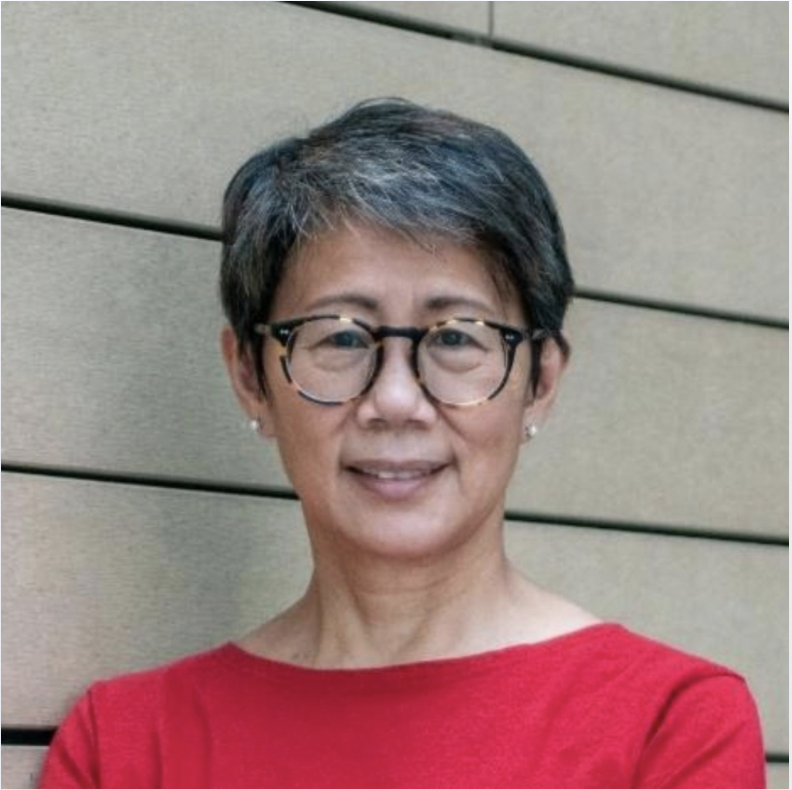 Lawyer by training and a commodities trader by profession, Professor Christine Loh has transitioned from business and policy to education. Loh is currently the Chief Development Strategist at the Institute for the Environment, Hong Kong University of Science and Technology.
During her time in public policy and politics, Loh founded a non-profit policy think tank, Civic Exchange, to focus on research on environmental and urban liveability issues. Drawing on her vast experience in sustainability, Loh is committed to foster young generations to learn and take action in sustainable developments.


What sort of advice would you give young professionals in their first job in sustainability?


It's going to be different today. In whichever business you go into, you're going into the wide world of environment or sustainability, supply chain, climate change, and net zero.


I recall conversations with students and young professionals, and they observe the growing variety and variability of sustainable developments. Due to this trend, business professionals from different industries have often shared with me that their firms need talents who understand the '101' of sustainability.
As the regulatory landscape is constantly evolving due to the increasing commitment to climate change, the business world is also grasping that goals such as net zero and carbon neutrality are important.


Therefore, my advice for young people is that it's beneficial for them to grasp the foundation '101' knowledge of sustainability.
How can young professionals nurture a growth mindset?


First of all, for young people, I say to them, do read widely.


It's much easier today to read widely. You can find everything on the internet, so read about sustainability. It will fill out a part of your general knowledge that will be essential for your work.


Secondly, I suggest young people join some professional and business networks because if you are in your twenties, you want to be out there and be known.
Another way of looking at yourself is to regard yourself as a brand. What would people think of when they think of you? So, would you like to be known as friendly and knowledgeable?


Ask yourself, who are you? And if you're talking about yourself as a business professional, a competent self, that's only a part of you.


It's important to be all of you, And you never know if those aspects of you can be helpful in a whole life perspective.
What is the 'date with destiny' and its significance to our society?


Arriving at net zero is difficult. However, we do now have a 'date with destiny'.
As the world and the Paris Agreement, which every country has signed on to, we have set for ourselves to achieve a carbon-neutral role by 2050. In China's case, 2060, so between 2050 and 2060, we've given ourselves a date with destiny.
Now, this is hard. We have to ramp down on using fossil fuels. We have to invent a lot of new technology and business models, and we have to take care of the interests of many people who are going to be affected. Hence, you need the soft skills to think about how to manage this process.


Therefore, if we go for the date with destiny, we need to have everybody or industries, people in technology and engineering, in almost every field. We need all hands on deck because we haven't done it before and must figure out how. We can only do it if we're willing to cooperate and if we're willing to co-learn.
So, this does provide a platform, for example, universities, to prepare our students. For somebody in their twenties in 2050 to 2060, this is the height of their professional and private lives, you know? This is an amazing period in their lives and will be about the pursuit of net zero.


So I want to keep emphasising how important that is. I meet many people aware of the climate goals without truly understanding how revolutionary and difficult this will be.


That's why I want to share not just the difficulty but that it can be done if we all are willing to do it together.
How can we start moving forward in meeting the 'date with destiny'?
Well, the first thing is to understand that we're not going to get there if we're not cooperating. Therefore, can climate change offer a pathway for the world to look at another form of cooperation?


That means we don't have to confront and conflict with each other so much. If we believe that climate change is an existential threat to human beings, then we should have a greater interest in working together to decarbonise and make the adaptation.


We will see a lot more extreme and severe weather events and cooperation in terms of mitigation and decarbonisation. As well as adaptation and resilience in our communities, both in hard infrastructure and soft infrastructure of the people are critical for us going forward.


So, within this frame of industry, technology, business model, building infrastructure, and preparing human society, we can understand what we can do for each other. These are the soft and hard skills and the dialogue necessary to unite people.
Learn about ESG as a Career Path!
In this webinar series, we have invited seasoned sustainability practitioners from different sectors to share their career journeys, words of advice, and insights on job prospects in sustainability. All Courses
所有課程 Blog
文章 Global ESG News
全球ESG新聞