Explore Green Financing:
3 Key Steps to Navigate Green Loans
10 OCT 2023 / ESG Matters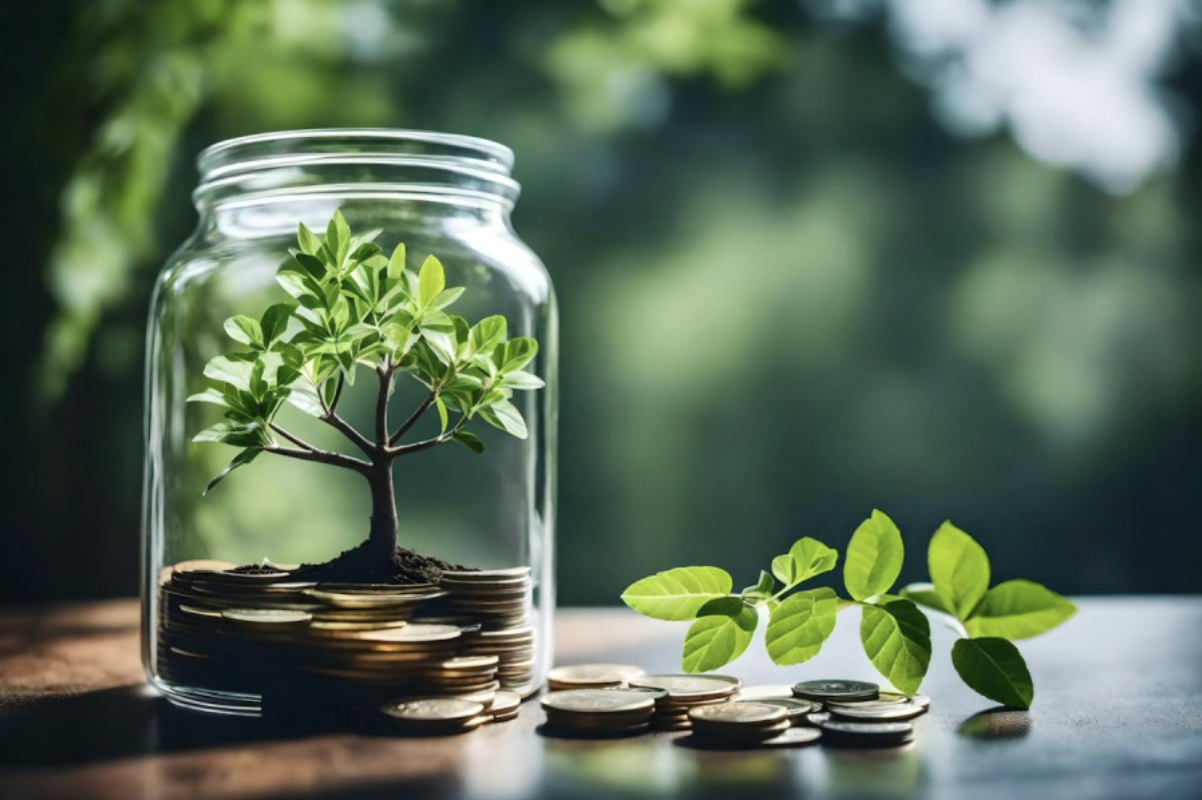 In the face of mounting environmental challenges, businesses worldwide are recognising the need to adopt sustainable practices. However, transitioning to greener operations often requires significant financial investment. Enter the Green Loan Principles (GLP) – a framework designed to support businesses in their journey towards a more sustainable future.
What are Green Loan Principles?
Issued by the
Loan Market Association (LMA)
as a set of voluntary guidelines, the Green Loan Principles seek to support borrowers in financing environmentally sound and sustainable projects that foster a net-zero emissions economy, protect and restore the environment, facilitate adaptation to climate change, and/or provide other environmental benefits. GLP aligned loans should provide transparent green credentials alongside an investment opportunity. By having borrowers report on the use of green loan proceeds, the GLP promote a step change in transparency that facilitates the tracking of funds to environmental projects, while simultaneously aiming to improve insight into a project's estimated impact.
To explore green loan opportunities for your project, consider these three pivotal steps:
1. Do Your Projects Fall Into One of the Following Categories?
Building and Energy Management: Green buildings prioritise energy efficiency and have a minimal environmental impact. These structures often integrate renewable energy projects that focus on sources like solar or wind and include elements such as storage and smart grids. The overarching goal of this category is to enhance energy efficiency and reduce energy consumption.
Resource and Waste Management: The emphasis here is on eco-efficiency and the circular economy, where products and processes are designed to reduce waste and maximize resource utilization. This category also encompasses efforts towards waste prevention, reduction, recycling, converting waste to energy, and creating products from waste. Sustainable water and wastewater management projects play a crucial role in ensuring that water resources are used and treated responsibly.
Sustainable Agriculture and Biodiversity: Sustainable resource management initiatives focus on the sustainable management of living and natural resources and promote responsible land use. Sustainable farming practices include sustainable animal husbandry and the use of climate-smart farm inputs, such as eco-friendly crop protection. Additionally, there's a strong emphasis on projects aimed at conserving both terrestrial and aquatic biodiversity.
Pollution and Climate Solutions: This category addresses the urgent need to prevent pollution, reduce air emissions, and control greenhouse gases. Moreover, as the effects of climate change become more pronounced, initiatives that help businesses adapt to changing climate conditions are of paramount importance.
Clean and Efficient Transportation: The future of transportation lies in eco-friendly methods and technologies. This category champions the transition to cleaner transportation solutions that reduce environmental impact and promote sustainability.
Sustainable Products and Processes: This category serves as a catch-all for various sustainable initiatives and projects that might not fit neatly into the aforementioned categories but remain focused on sustainability and eco-friendly practices.


Remark: It's important to note that while these categories provide a broad overview, they are not exhaustive.
2. Does Your Project Align with the Green Loan Principles?

To ascertain this, introspect with the following four core components, starting your journey by answering these questions:

Use of Proceeds: Is the loan exclusively for Green Projects, including related expenditures like R&D?
Project Evaluation and Selection: Can you articulate your environmental sustainability objectives to potential lenders and ensure your project aligns with eligible categories?
Management of Proceeds: Is there a mechanism to meticulously track the loan proceeds, ensuring transparency and integrity?
Reporting: Are you committed to annually updating your lender on the utilisation of the loan proceeds until it's fully drawn?
3. Engage with Your Bank Managers Proactively
Before approaching your bank, preparation is key. Seasoned bank managers will likely request specific data and information to assess the viability and sustainability of your project. To streamline this process:
Self-Assessment: Before meeting your bank manager, consider using tools like GLEv for a comprehensive self-assessment. This tool evaluates your project's alignment with the eligible green categories and provides an initial report.
Present Your Report: Armed with your GLEv report, approach your bank manager. This not only demonstrates your commitment to sustainability but also facilitates a more productive conversation. Having a report at hand can enhance communication and save time for both parties.
Conclusion
By adhering to the Green Loan Principles, and proactively engaging with bank managers, SMEs can position themselves for both environmental and financial success in a rapidly evolving, eco-conscious market.


Further Reading:
THIS ARTICLE WAS CREATED BY
ESG Matters
Founded by one of the sustainability pioneers Dr Glenn Frommer, ESG Matters specialises in ESG data analytics, intelligent sensing technologies and sustainability advisory. Since 2014, ESG Matters has been a creator of digital platform solutions to meet the needs of sustainable impact investing and green financing. Working closely with listed companies, SMEs, and various growing organisations, ESG Matters aims to address the global market through providing business process outsourcing (BPO) services and solutions to achieve the relevant sustainable development goals (SDGs) and building resilience to climate change.
To learn more, visit
http://www.esgmatters.asia All Courses
所有課程 Blog
文章 Global ESG News
全球ESG新聞