ESG Matters is pleased to present the 2023 edition of Matters Collection. A collection of the latest annual ESG reports from Hang Seng Index (HSI) companies across four sectors: Commerce & Industry, Finance, Property, and Utilities.
Since 2016, the listing rules of the Hong Kong Exchanges & Clearing (HKEX) have required listed companies to disclose ESG information on an annual basis and regarding the same period covered in its annual report. Since then, there has been significant progress for Hong Kong companies to improve their ESG disclosure and practices. According to the latest report by HKEX, around 60% of issuers have already aligned publication of their ESG reports and annual reports.


This year's edition of Matters Collection provides our own analysis of industry progress in key areas such as net-zero targets, ESG initiatives and reporting quality, based on data from their latest annual ESG reports. Our research highlights industry trends and remaining gaps that companies must address to advance their sustainability agendas.
Key findings of Matters Collection 2023 include:
The ratio of listed companies by sector who have

completed third-party verification in ascending order

are: commerce and industry, property, utility

and finance companies.



Amongst all the frameworks, TCFD and GRI see the highest adoption rates by companies.
Several companies have set targets to achieve net-zero emissions by different years. Some aim for 2060 while others target as early as 2030.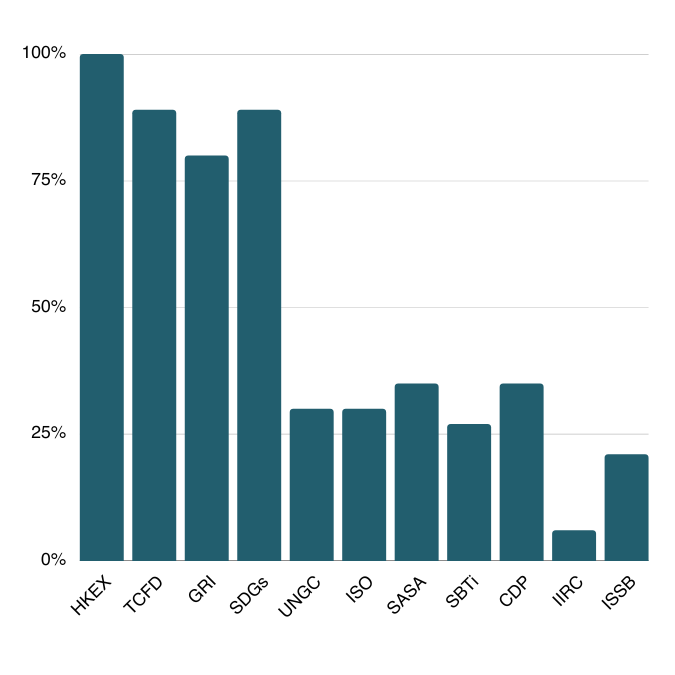 Interested to find out the details and figures of each sector?
Download the Collection now!
Matters Collection serves as a valuable resource for evaluating the sustainability practices of HSI-listed companies. As ESG reporting drives the adoption of sustainable practices, the collection tracks corporate progress on net-zero ambitions and promotes accountability and transparency.

We hope this edition proves useful in your sustainability research and initiatives.
Free Registration!
Matters Collection by ESG Matters provides easy access and analysis to the latest annual ESG reports published by firms across four main sectors listed in the Hang Seng index.


The collection contains an array of the latest Environmental, Social, Governance (ESG), Corporate Social Responsibility (CSR) and Sustainability reports.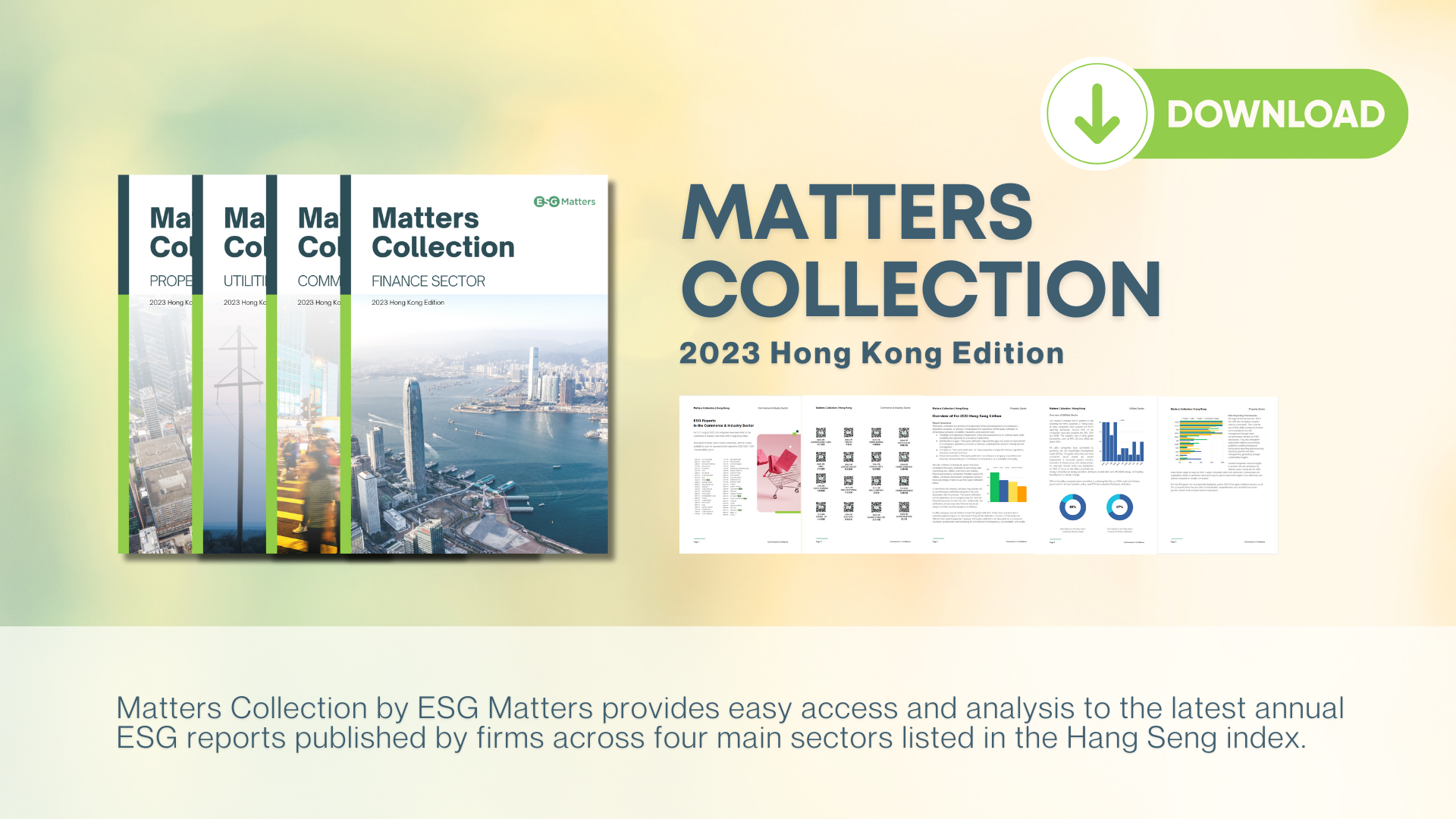 All Courses
所有課程 Blog
文章 Global ESG News
全球ESG新聞